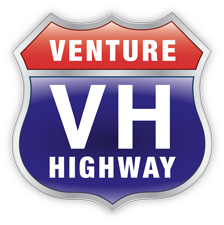 Venture Highway (VH) is a full-featured Learning Management System (LMS) focusing on entrepreneurship.
VH has a full program of entrepreneurship courses that can be adapted to teach in any classroom at the high school, undergraduate, and graduate level. You can customize the courses to meet your needs. VH courses include reading material in an online textbook form, supplemental resources such as videos (from Prendismo), articles, links to relevant and up to information, and other informational material. The courses also include online tools and assignments such as a Business Plan Builder and a Business Model Canvas.
Prendismo's President, Michael McCarthy, stated "I am excited to have video content from Prendismo's Collection being used in several of Venture Highway's course". We are offering a 20% discount on the newest course for Social Entreprenurship. Take a look below at the VH video that will tell you more about Venture Highway.